Erling Haaland's Agent Refuses to Rule Out Barcelona Move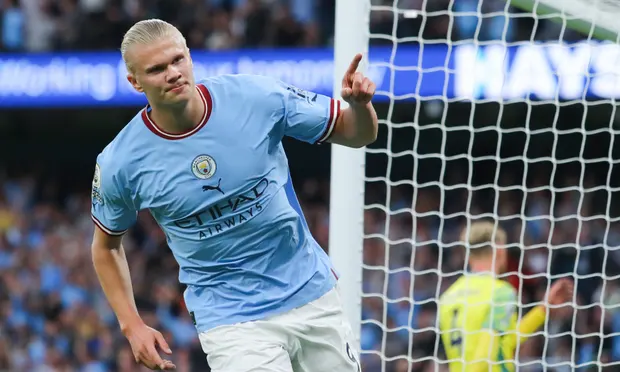 When questioned about the possibility of Haaland transferring to a new team, Pimenta noted that he seemed content with City currently but did not rule out providing "the key to his exit" when the time were right.
She suggested that it was not ideal for a footballer to think about their next team while still playing for their current club and poetically compared it "thinking about your next woman the day you get married".
Speaking of Barcelona specifically, she mentioned her close relationship with president Joan Laporta could potentially facilitate any transfer negotiations.
To conclude her response on his market value she stated "I know that nobody is going to pay €700m for a player, but I am very clear that the value that Erling adds when he arrives at a club is immense, at least €1bn."
Despite already scoring an impressive 31 goals in 27 appearances this season, if Haaland does decide on making another move clubs will have even more reason to be interested given his exceptional stats from Borussia Dortmund where he scored 86 goals in 89 games.