De Bruyne speaks on winning Champions League with Man City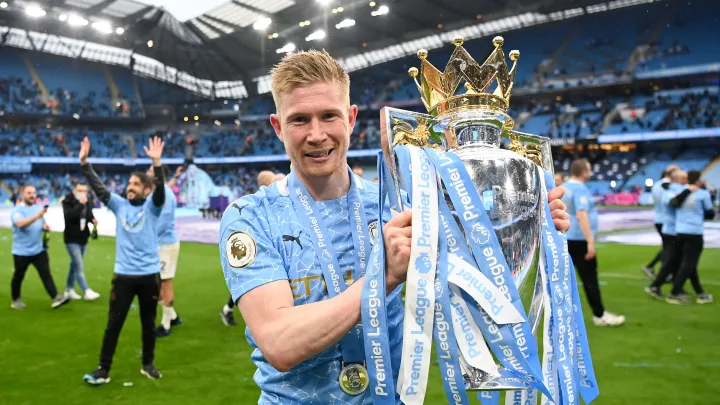 Kevin De Bruyne insists there will be no "shame" or regret if he doesn't win the Champions League with Manchester City.
Despite winning the English Premier League four times in the past five seasons, Europe's biggest prize has so far eluded the Abu Dhabi-owned club.
There has been only frustration and disappointment as the Premier League holders have come so near, yet so far in fulfilling their dream of becoming European champions for the first time.
"Obviously you want to win it," midfielder De Bruyne, 31, told Arab News in an exclusive interview.
"If I never win it, it's not a shame, because we have been consistently fighting for it. I don't see anything as a regret when I have given it my best shot.
"I cannot complain with how my career went, or the trophies that I have won at many teams."
City visit Sevilla on Tuesday for their Group G opener as again one of the favorites to take the title.
Man City are in a group with Borussia Dortmund and FC Copenhagen.