Can Ghana beat rivals South Africa to seal a play-off place in the World Cup qualifiers?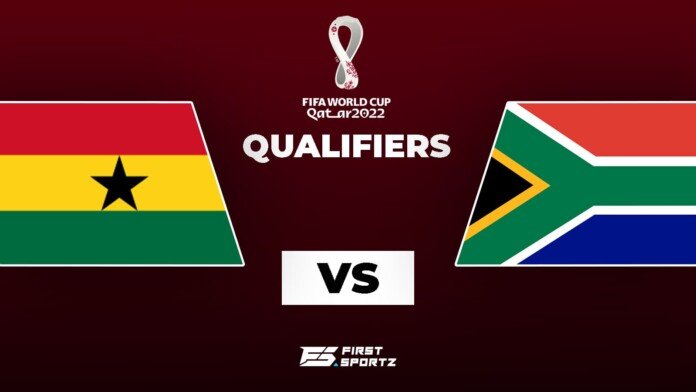 The Ghanaians will be welcoming group rivals, South Africa, at home as hostility ensues among these two group contenders.
Both sides have risen above fellow group mates Zimbabwe and Ethiopia, thus leaving them in third and fourth place.
But the battle between Ghana and South Africa would be for a place at the top of the group after the six-round of matches.
It promises to be an intriguing one as the group leader South Africa takes the trip to Ghana for this crucial World Cup qualifying encounter.
The home side would hope to clinch the win as they sit in second place and three points adrift of the visiting Bafana Bafana side.
The Percy Tau led side would be a tough Knut to crack in this fixture as they aim to seal a place in the African play-off.
A win for Ghana at home against South Africa would see them level up on point with their South African counterpart.
And if this happens, Ghana would be the side heading for the African play-off as they would have a superior goal difference when they attain the much-needed win in this fixture.
Though the likes of Thomas Partey may be struggling to feature for the home side Ghana. The Black Stars would hope that though they couldn't win away in Ethiopia last week as they were held to a 1-1 draw.
That they would be able to surmount this hurdle at home against South Africa. Goalscorer against Ethiopia and Captain Andre Ayew has been speaking boldly with the aim to inspire his side for this fixture.
While also raising fear in the mind of the opposition-South Africa. The former Swansea forward could be playing down the chances of their opposition.
But it's left to be seen if the Ghanaians would carry the day as the visitors (SA) take to the pitch against Ghana in this match.