Aston Villa axe Steven Gerrard as their Coach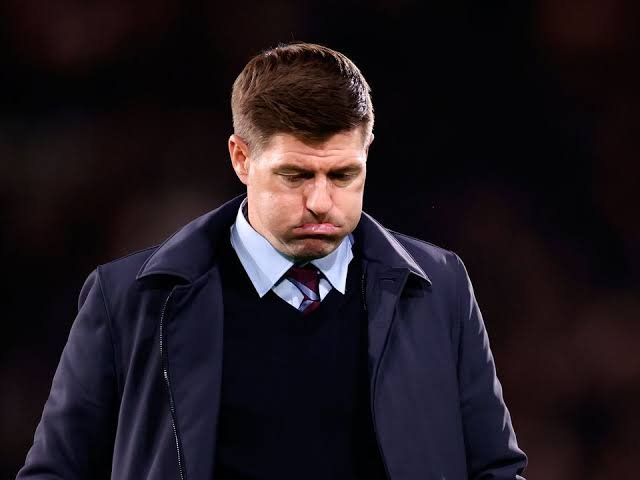 Aston Villa have announced the sacking of Steven Gerrard as manager of the club.
The former England captain and Liverpool legend was sacked after his side's humiliating 3-0 defeat at Fulham yesterday.
Gerrard was dismissed just 11 months after succeeding Dean Smith with Villa now targeting former Tottenham boss Mauricio Pochettino as their next coach.
Announcing his dismissal, the club said in a statement: 'Aston Villa Football Club can confirm that Head Coach Steven Gerrard has left the club with immediate effect.
A club spokesman said: 'We would like to thank Steven for his hard work and commitment and wish him well for the future.'
Gerrard signed a three-and-a-half-year deal worth about £5.5million per season and had a net transfer spend of £52m in the summer but the club is above the relegation zone on goal difference alone.
Gerrard appeared to know the game was up at Fulham. He said: 'It's tough. I'm a man, I accept it, I feel the fans' frustrations, I'm frustrated.
'It was a tough night for me personally. We will see what happens. I'm a fighter, I will never, ever quit anything whether it's football or in life.'