Amazing questions as Everton disappointment stare Arsenal in the face ahead in the season?Mikel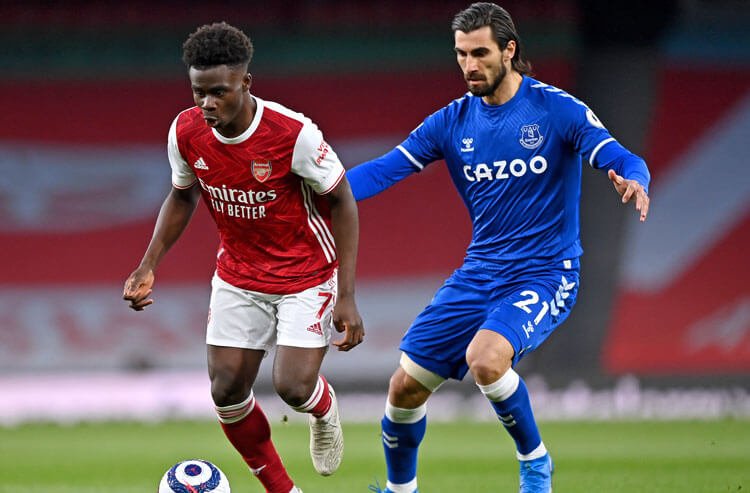 Manchester United and Arsenal produced a five-goal thriller last Thursday but the game between Everton and Arsenal produced more trust at the end of the match.
Demarai Gray's name will be sung for the next one week at least following his heroics against the Gunners at Goodison Park.
And it could see them recapture their season from Everton's point of view after failing to win in the Premier League for the last eight matches.
With the quality Everton possesses with Yerry Mina, Alex Iwobi, Allan and Richarlison in the mix, it's clear as to why the pressure would continue on Rafael Benitez despite this win.
While Isagoal.com reveals the three questions aftermath of this Everton and Arsenal thrilling Premier League game.
VAR and Richarlison; who won?
The Brazilian would have his goal chalked off for offside on two occasions despite the fact that his side went down at the stroke of halftime to the visitor's Arsenal.
Martin Odegaard scored at 45 + 2 minutes to make matter worse for Everton and Richarlison with VAR preventing his goal in earnest for the second time.
But the Brazilian would, however, overcome VAR as his third goal stood and was the tonic Everton needed to record a comeback win in this fixture.
What is wrong with Arsenal?
The problem seems to have grown beyond the stakes of Mikel Arteta at Arsenal football club even with the quality the team has in their rank.
Arsenal is always losing and winning at the same time and their shady approach to games have seen them not be able to lay hold of advantage in case their counterpart is slip up in the Premier League.
They've let an opportunity slip away as they concede a late goal to Demarai Gray on Monday. How one earth do you give a player of Gray's quality that acres of space at that stage of the game?
It's obvious that Arsenal is only proving to be their own enemies via their level of inconsistency in the Premier League this term?
Can Arsenal make the top four?
The Gunners have proven they are a good side in terms of gameplay and excitement on the pitch.
But their inability to combine flair and business (driven) approach to the season has always been their ultimate woes.
The likes of Manchester City and Barcelona have proven how easy this can be thanks to Rep Guardiola's technical ingenuity.
But with Arsenal's unconvincing pedigree in recent times it's hard to see them break into the top four any time soon.