I'm Not Interested In Azzurri's Job- Carlo Ancelotti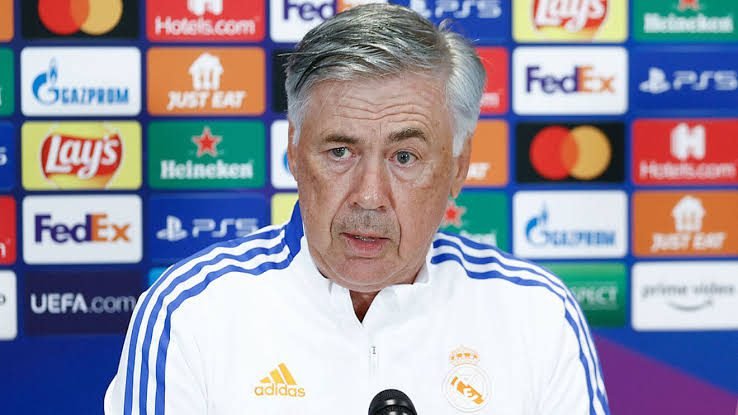 Real Madrid boss Carlo Ancelotti has revealed that he's not interested in managing the Italian national team.
The former Juventus, Milan, Chelsea, Paris Saint Germain and Bayern Munich manager left Everton for the Santiago Bernabeu in the summer for his second stint signing a three year contract with the Spanish giant.
Ancelotti in his interview with the media when asked about the Italian national team job, "I don't know, I don't know."
"I like the day to day work of training with teams, I'd have to think about a national team role, but I don't think so."
The Los Blancos boss also said that a number of young players from Italy have caught his attention, and amongst them his Paris Saint Germain midfielder Marco Veratti who he thinks is the best Italian football player right now.
While Carlo Ancelotti is an experience and brilliant manager, but with Mancini's contract still to run until July 2026 it's not looking like the Italian Football Federation are ready to part ways with their manager.
The Azzurri's will face Switzerland at home for the World Cup qualifying, and their fans will hope Roberto Mancini's led team continue with the impressive form they've been operating with since the former Manchester City gaffer took over.