2022 WCQ: Playing Away In Morocco Is Big A Handicap For Lone Star – Peter Butler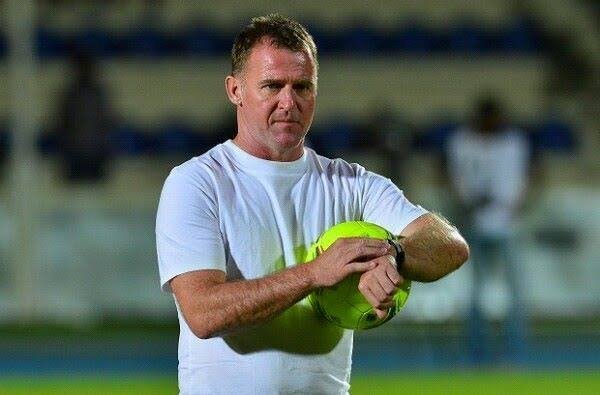 Head coach of Liberia Peter Butler, says their Saturday's 2022 World Cup qualifier clash against the Super Eagles of Nigeria in Tanger is a big handicap for the Lone Star, but however they will have to make the best of it.
Liberia double header ties against Cape Verde was also played away from home in Accra, Ghana. 
With tomorrow's tie upon us the Lone Star gaffer caught a frustrated figure due to their matches been played away from home, due to CAF's ban on the SKD Sports Stadium in Monrovia not up to the required standard.
Butler while speaking with the media said, "Every game is away from home, we've been dealt with a cruel handicap." "But we have to deal with it, not making excuses and just make the most of the situation that we are in."
After four games played in Group C, the Lone Star are bottom with three points while the leader of the group Super Eagles have nine points.
While it is a known fact that they only have one point in the group, the gaffer insists his player are in good spirit, as they set to host the Eagles on Saturday.
"Some of our players couldn't come for various reasons. I always have a really positive response from the players, we've had some issues over this period of time, few disciplinary issues which we have dealt with in a professional manner."
"I think the most important thing is that the group of players here at this present time are in good spirit. We have some new players come in, it's a rebuilding process."
The Lone Star will face the Eagles in their Group C fifth round fixture in Tanger, Morocco on Saturday with the hope of picking all three point having been the weeping boys of the group.