2022 WCQ: Ighalo's Second Coming, Hoping To Rewrite Another Chapter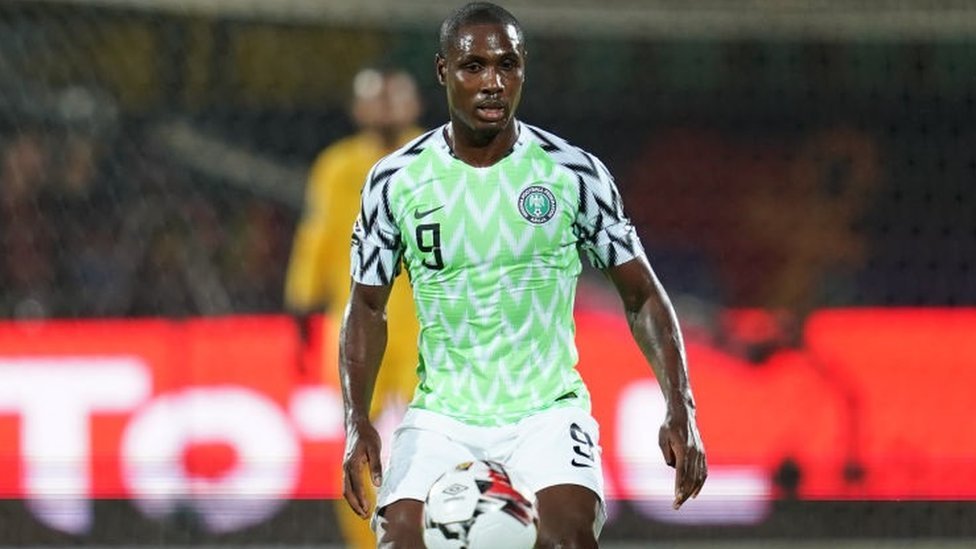 There is no doubt that the announcement of Odion Ighalo's name in the Super Eagles squad that will face the Lone Star of Liberia and Cape Verde was greeted with so much reactions from football loving Nigerians across the country.

It was a case of why invite a player who has already called it a day with the senior national team in 2019 ahead of other strikers who are painting Europe with goals.

Recalled from his two-year international retirement, Ighalo had kept many guessing when he failed to show up in camp three days after it was declared open with the arrival of Daniel Akpeyi from South Africa.

The Al-Shabab striker, however, breezed in on Thursday to quell insinuations he is rethinking his decision to return to the national team, a development which has actually divided opinions.

His arrival was well received by the Super Eagles players in camp as they believed his experience will serve the team better as they move into the crucial stages of the qualifiers.

It will be unfair to criticise the former Manchester United striker considering the fact that countries such as Argentina, Sweden, and France recalled some of their big stars to help their country.

Lionel Messi of Argentina who retired from La Albace­leste after Chile defeated them in the final of the 2016 Copa America but later came back into the national team to win the last Copa America in Bra­zil.

Zinedine Zidane was also recalled to the France team after calling it quits in 2004 to help the team qualify for the 2006 World Cup. In the tournament held in Germany, Zidane in­spired France to the final against Italy, scoring the equalizer in the match.

Larsson twice announced his retirement, first doing so after the 2002 World Cup in Korea/ Japan and again after the 2006 World Cup. He was, however, convinced to rescind his decision and appear at the consequent European Championship on each occasion, emerg­ing as one of the top per­formers after coming back from retirement.

The issue of Ighalo should be seen a good sign in the right direction if well managed by the Super Eagles coach, Gernot Rohr. His presence will not only serve as a confidence boaster for the players, but his goals could just prove helpful for Nigeria.

With a strong physique and a great upper body strength, Ighalo will be a nightmare for Liberia and Cape Verde to handle. With this body strength comes the ability to hold the ball and bring in teammates into play.

Besides, his ability on the ball also gives him liberty to take-on defenders and push them back to their base. He's definitely a threat to most defenders regardless of his age.

By and large, Ighalo has what it takes to silence his critics and he must be ready to shoulder the goal scoring responsibility if called upon by Rohr.