"Whoever talked about Osimhen departing Napoli made a mistake" – Agent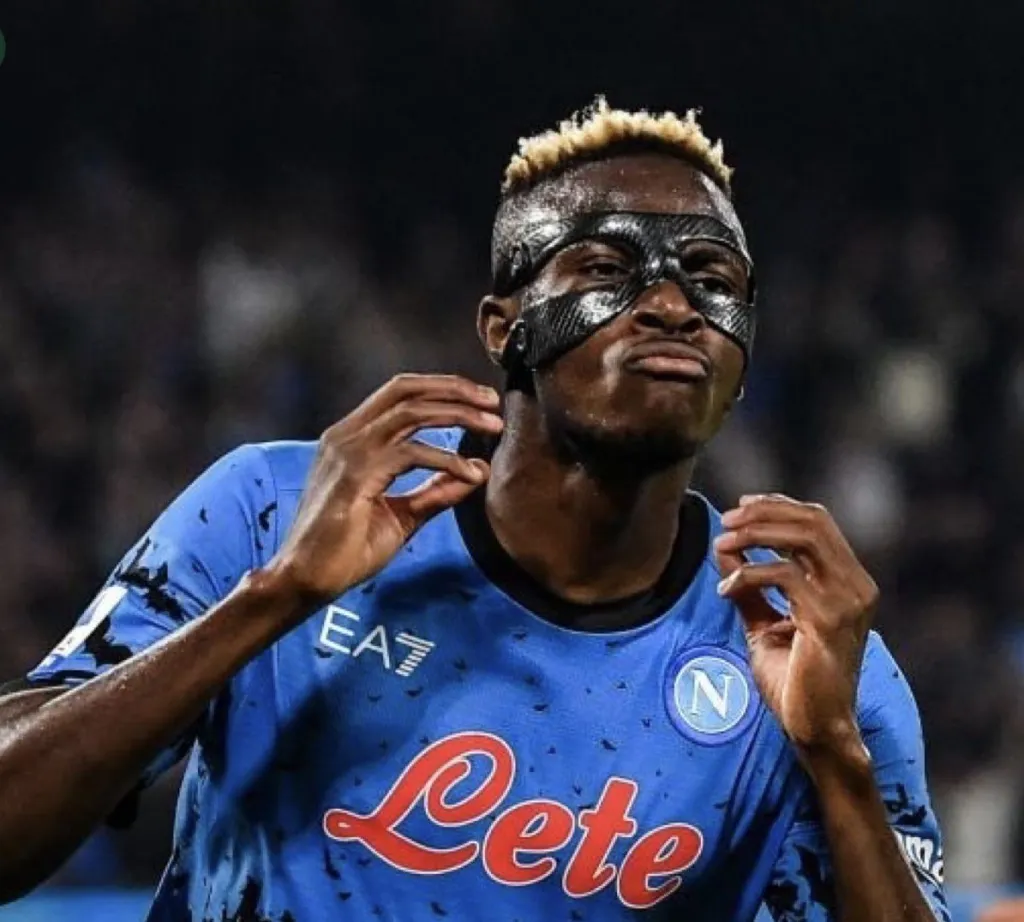 Victor Osimhen's agent has debunked rumours of the Napoli striker leaving the club in the January transfer window, with Arsenal and Manchester United reportedly chasing the Super Eagles star.
Speaking to Radio Kiss Kiss, Osimhen's agent, Roberto Calenda, revealed that there are no plans for the attacker to leave the Serie A side anytime soon, with Napoli currently flying in both the Serie A standings and their UEFA Champions' League group.
Napoli have arguably been the best club in Europe this season, with the Partenopei top both of the Italian top-flight and their European group, featuring the likes of Liverpool and Rangers.
And Osimhen's form has played a key role in this sensational start to the season.
Osimhen has bagged four goals in all competitions, and it's no surprise why the likes of Arsenal and United were reportedly interested in signing the attacker as reported by Goal and Il Mattino respectively, with the Red Devils said to have made an offer that totalled at £118m for the former LOSC Lille star.
Indeed, whilst Arsenal's striker situation is as healthy as it has been in some years, United could still plot a move to sign Osimhen in January.
Yet according to the player's agent, no such move will take place in the winter window regardless of current rumours on the attacker's future.
Calenda said: "Whoever talked about a departure made a mistake. It was Victor's will to stay at Napoli and play the Champions League that he won entry to last year together with his team-mates.
"Victor wanted exactly that, to have a great year with Napoli, between the league and the Champions League. The market is dynamic, but our will is to continue at Napoli and continue to do well."