Three Amazing things Manchester United needs to save their season in the EPL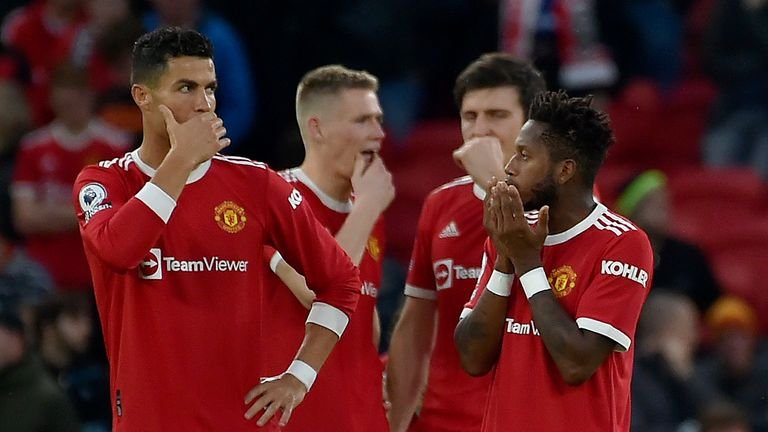 Manchester United's Premier League season is on the low as they are sixth on the EPL table.
Losing 0-5 to Liverpool and 0-2 to Manchester City have raised eyebrows already in the campaign for Ole Gunnar Solskjaer's Red Devils side at home.
However, all hands would be on deck to make things work again at Old Trafford. It calls for reflection at the theatre of Dreams with many issue needing to be handled to ensure a speedy turnaround to the season for Solskjaer's men.
On this note,Isagoal.com evaluates the three things that need to be done from United's point of view.
Player-Managerial Settlement
There is an urgent need for United boss Ole Gunnar Solskjaer to rally round his players with the aim to make amends.
There is a measure of truth regarding some issues with Solskjaer and his players. With Rashford reportedly deny any of such incident.
But we all know that there are some skeleton in the cupboard among the players at the club. While Pogba's absence from the Manchester derby says a lot concerning the United mix.
Some fences need to be mended so that the United squad can get together with positive result on the pitch.
Massive Season Awakening
The Red Devils squad must be fired up for the challenge ahead of the season. They've got what it takes to get back to winning ways more as the team needs a fresh uplift and ginger on the pitch.
You can't excel in the game of football without sustaining a renew interest to get things done at the highest level.
And all United players must buckle up with immediate effect to make up in the Premier League. They need a quickening to showcase why the club bought them in the first place.
Following the Manchester derby defeat for the Red Devils, they've been left aback in the sixth place.
But further inspiration could change a lot to their (Manchester United) current season woes.
Renewed Strategy & Execution
Ole Gunnar Solskjaer 's entire technical group needs to make further tactical rearrangement in the days ahead. While the like of Ronaldo and Pogba must be utilized to a great effect.
It's a massive dealing for the Red Devils as Solskjaer must tweak his team to afford them an improved tactical schemes for the next couple of game.
While an in-depth team analysis could be made to discover where it all got wrong in the first place.
Also the club should get behind Solskjaer to deliver as United boss in this trying times while that could be good for his managerial confidence amid the handling of his players in the season.