PETA knocks Muller for 'unnatural sexual acts' and sale of horse's semen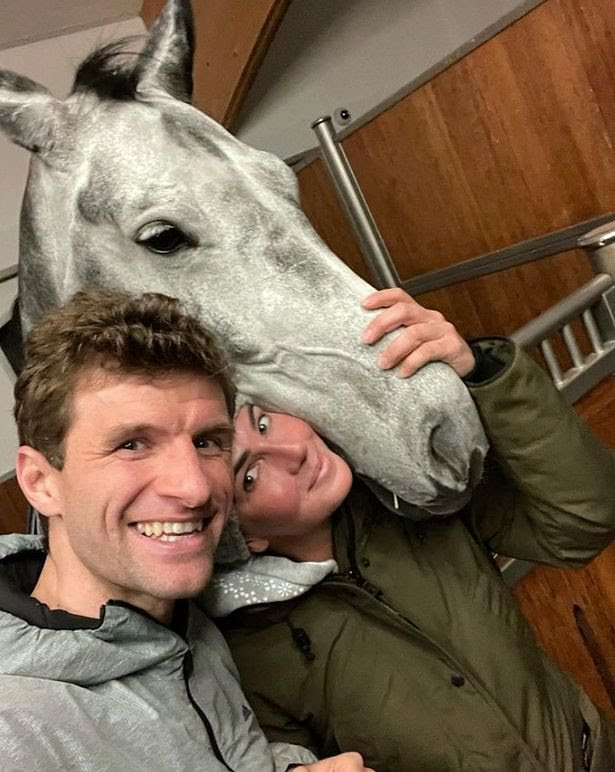 A non-profit organization, The People for the Ethical Treatment of Animals (PETA), has accused Bayern Munich star, Thomas Muller and his wife, Lisa, of animal cruelty following the sale of the semen of their horse.
The couple is specifically accused of making their horses perform "unnatural sexual acts" on their farm to obtain doses of horse semen that they freeze and then sell for an average of 200 euros (which amounted to N93,923.78) per dose.
PETA's allegation against Muller was contained in a statement released last week in which Muller explained that one of his horses, named D'Avie, suffered an injury and will be rested for a few months.
"Unfortunately, we have bad news," Muller said.
"Our D'Avie will not be available in the next few months. Unfortunately, he slipped during a test attempt to prepare for breeding season and fell dramatically on his side."
"He sustained an injury to the hoof area and will need complete rest for the next few months. He's a tough guy, and it could have been worse."
Meanwhile, according to the Daily Mail, PETA spokesperson Jana Hoger claimed that the practice of Muller and his wife was unnatural.
"It is horrible that self-proclaimed horse lovers force animals in their care to perform unnatural sexual acts to profit from it," she said.
"The injuries D'Avie suffered under the supervision of Lisa and Thomas Muller were preventable and unnecessary."
However, there is no proof as of now that the Bayern Munich man and his wife are actually guilty of any wrongdoing despite the claims.