FIFA condemns Russia's invasion of Ukraine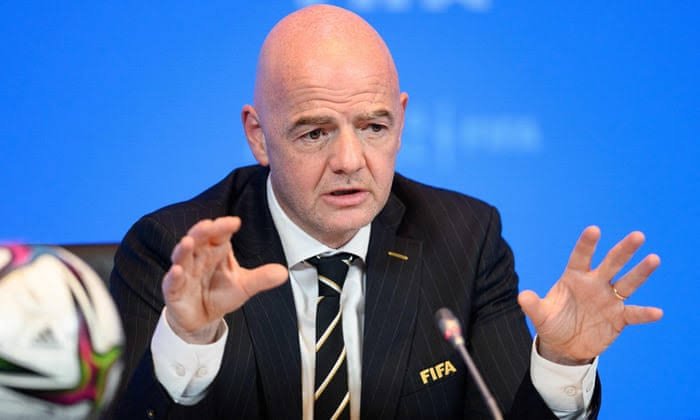 FIFA has in strong terms condemned the invasion of Ukraine by their neighboring nation Russia, just as death toll reaches 137while 316 people have been wounded in the attacks.
The condemnation was made by the FIFA supremo, Gianni Infantino, at a virtual conference on Thursday.
The world football governing body while noting that violence is never a solution to both internal and external crisis, called for all parties to explore dialogue in bringing back peace and tranquility to the country.
"FIFA condemns the use of force by Russia in Ukraine and any type of violence to resolve conflicts."
"Violence is never a solution and FIFA calls on all parties to restore peace through constructive dialogue" a statement on its official website said."
"FIFA also continues to express its solidarity to the people affected by this conflict. Regarding football matters in both Ukraine and Russia, FIFA will continue to monitor the situation and updates in relation to the upcoming FIFA World Cup Qatar 2022™️ qualifiers will be communicated in due course."
Russian President, Vladimir Putin, had earlier on Thursday approved a "Special military operation" against Ukraine, justifying the attacks on the Ukrainian nation to protect people including Russian nationals who had fallen victims of "genocide" in Ukraine.
"And for this, we will strive for the demilitarisation and denazification of Ukraine," Putin said.
"Russia cannot feel safe, develop, and exist with a constant threat emanating from the territory of modern Ukraine."