Experience Will See Eagles Through In Cameroon – Ahmed Musa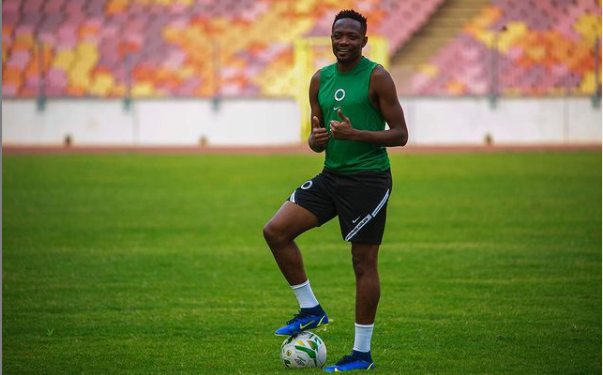 Super Eagles captain Ahmed Musa has hinted that the team's experience will see them through at the upcoming Africa Cup of Nations in Cameroon.
Nigeria will go to battle in Cameroon with other African countries at the AFCON, with the hope of claiming Africa's biggest football crown.
With some of the foreign clubs refusing to release some Eagles players, the three time AFCON champions still have enough experienced stars in the squad that will help them fight toe to toe with other oppositions.
In 2019, the team went with only three players with previous AFCON experience with Mikel, Musa and Omeruo.
However, it is a different case this year as most of the players in Eguavoen's squad played in the last AFCON and the captain of the team believes it will be an added advantage for the squad.
Musa said during the Eagles press conference: "Experience is gonna help us a lot."
"In Egypt, we had only two players that had been in the AFCON me and Omeruo, and we finished in the third position and with the experience that we have we know African football." 
"We have to keep that fantastic football at home, we just have to go all out, and with the experience that we had in Egypt, I know that we are gonna do what we are expected to do."
Super Eagles are expected to depart Nigeria for Cameroon today, while they will get to face Egypt on January 11.