Chelsea Boss Emma Hayes Praises Sam Kerr & Fran Kirby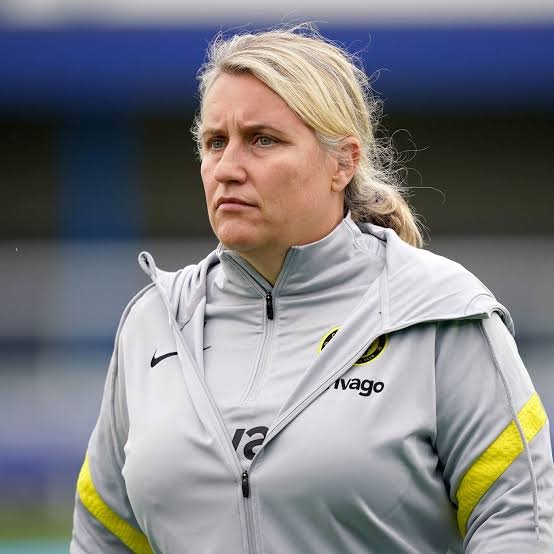 Chelsea boss Emma Hayes has showered praises on Sam Kerr and Fran Kirby for the role both players played in demolishing Arsenal's Women team in Sunday's FA Cup final at Wembley.
Hayes' side completed their first domestic treble with a resounding 3-0 win over Arsenal on Sunday at Wembley, courtesy goals from Sam Kerr and Fran Kirby.
The Australia international Kerr has scored nine goals and three assists in eight game, adding to that tally with the two goals she scored on Sunday at Wembley.
While Hayes praises Kirby, the Australia international wasn't left out with the Chelsea boss saying: "As far as I'm concerned, she's the best striker in the world and she displayed that when it mattered most."
"She's courageous, she's full of confidence and she can do that after getting off a plane from Sydney on Thursday."
The victory for Chelsea capped an impressive 2020-21 campaign with Kerr and Kirby finishing third and seventh respectively in this year's Ballon d'Or award.
Hayes praised Fran after the game saying: "That was Fran's best game in a Chelsea shirt."
"I thought she ran the show. She got on the ball in dangerous situations, she thread Sam in on numerous occasions but she herself was a real threat. She was a real handful throughout the game."
Hayes also described the England international Kirby, as national treasure, and gave her huge hug on the touchline when she was substituted in the second half of the game.