Brazil's Richarlison World Cup hopes over?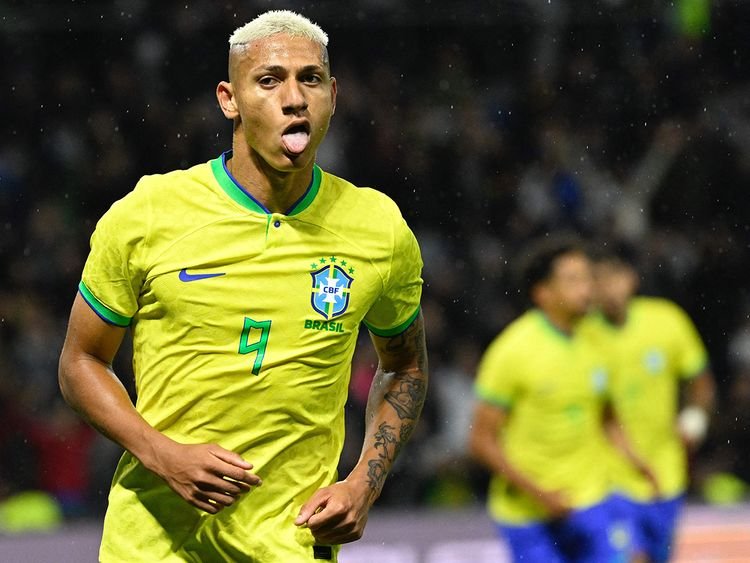 Tottenham forward Richarlison is nervously waiting to discover if his World Cup hopes are over after he sustained a calf injury in Saturday's win against Everton.
The Brazilian was forced off in the 52nd minute of a 2-0 victory over his former club, which was secured thanks to second-half goals from Harry Kane and Pierre-Emile Hojbjerg.
Richarlison limped off the pitch and was later seen on crutches at Tottenham Hotspur Stadium.
During an interview with ESPN Brasil, the 25-year-old was tearful as he reflected on the possibility that his goal of wearing the Selecao No 9 shirt at a World Cup may be taken away.
He said: "It's so close to the realisation of my dream. I've already suffered a similar injury to this, but I hope it can heal as soon as possible.
"I know it's hard to talk at this moment, but let's see. I'll recover. Monday I have an examination, but even walking hurts. I have to stay positive if I want to go to Qatar.
"It's all so close, it's about a month to go and we've been getting ready, working every day so that nothing serious can happen. Unfortunately I had this calf injury, but now it's just a matter of waiting, doing the treatment every day so that I can recover as soon as possible."
A calf injury last season sidelined Richarlison for a whole month, and club manager Antonio Conte ruled the striker out of Wednesday's trip to Manchester United.
Brazil do not begin their World Cup campaign in Qatar until 24 November, but national team boss Tite will name his squad at the beginning of November.